We've been adding lots of new content to our Antique Maps Collection. In just the last month, the following county-wide landowner maps came online here at HistoryGeo.com! Additions include new landowner maps and lots of index additions which enable you to zoom directly to people within the maps. Logged-in subscribers can access the following links directly.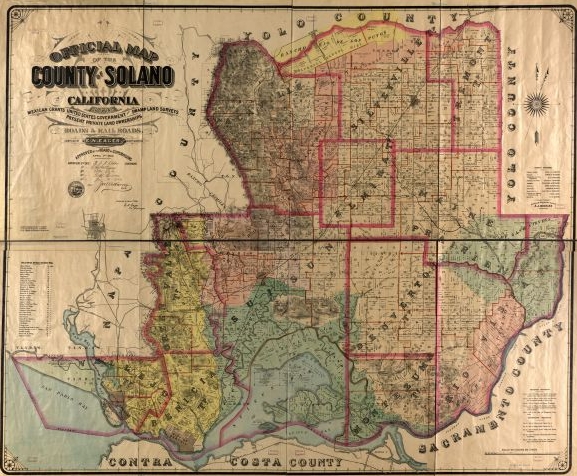 Map of Solano County, California Landowners, 1890. An example of some of our latest additions. This one's landowners have been fully indexed and each can be "zoomed-to" with ease.
New Landowner Maps for 10 Counties that Just Went Online!

Solano County, California (1890) (already indexed)

Litchfield County, Connecticut (1859)

Norfolk County, Massachusetts (1853)

Strafford County, New Hampshire (1856)

Herkimer County, New York (1859)

Shelby County, Tennessee (1888)

Franklin and Grand Isles Counties, Vermont (1857)
---
**Landowner Maps - Newly Indexed:**


Solano County, California (1890)


Marion and Washington Counties, Kentucky (1877)


Carroll County, Indiana (1919) [partial]
      Adams Township

      Burlington Township

      Carrollton Township

      Clay Township

      Deer Creek Township

      Democrat Township


Davidson County, North Carolina (1890)


Cherokee Allotment Maps (230 townships/13 counties in northeast Oklahoma)

      Here's the Index Map where you can locate and choose which township to view . . .

Here are a some direct links to a few of the many that have been indexed . . .


Township 23-N, 16E -- famous cowboy and comedian, Will Rogers (William P. Rogers), as well as his father, Clement Rogers, can be found in Sections 18 and 19 (larger tracts in Section 19) in this Rogers County, Oklahoma township.

Township 21-N, 14-E -- in Delaware and Tulsa, Counties

Township 9-N, 19-E -- in Muskogee County, Oklahoma

Township 9-N, 25-E -- in Leflore County, Oklahoma

Township 10-N, 17-E -- in McIntosh County, Oklahoma

. . . and many more!


####In case you missed it, we added a lot of goodies last month, too, including these fully indexed maps . . . [Albemarle County, Virginia (1875)](http://www.historygeo.com/v2/viewers/index.php?v=zam&lev1=United%20States-Landowners&prj=VA_Albemarle_1875)


Bristol County, Massachusetts (1852)


Barren County, Kentucky (1879)


Natchez, Mississippi to New Orleans (1858)


Abbeville County, South Carolina (1894)


Bladen County, North Carolina (1885)


District of Columbia along B&O Railroad to Rockville, Maryland (1890)



**An Opportunity to Help**
Interested in helping us index landowners in many of the thousands of historical maps in this collection? We are currently testing a volunteer labeling program available to existing subscribers.

To find out more, check out this video "how-to" and this article

Contact us at info@historygeo.com if you are interested.