HistoryGeo
A blog about maps, history, and family.
October 2014 Additions to Antique Maps Project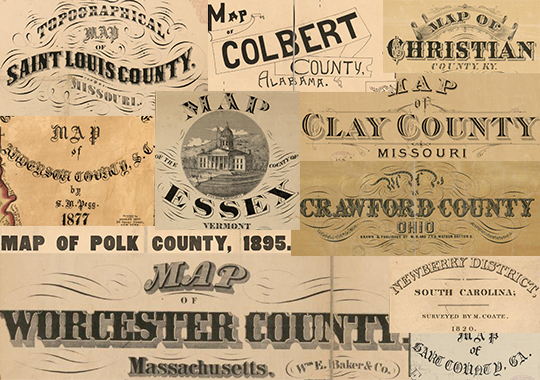 We just added 20 cool new, old maps (we love saying that) to our Antique Maps collection. 12 states are represented, and you'll notice some particularly noteworthy counties covered, including Cook County, Illinois (Chicago), Jackson County, Missouri (Kansas City), Clay County, Missouri (birthplace of Jesse James), St. Louis County, and a number of counties in South Carolina.
On top of that, dozens and dozens of maps in the Antique Maps Project have been indexed in the last couple of months, making this simple tool that much easier to tap into (via the surname search).
Subscribers, be sure you're logged in first. Then you can check out these new additions by clicking on the links below:
ALABAMA
Colbert County, Alabama (1896)

GEORGIA
Hart County, Georgia (1889)
ILLINOIS
Cook County, Illinois (1870)
Lake County, Illinois (1861)

KENTUCKY
Christian County, Kentucky (1878)
Scott County, Kentucky (1879)

MASSACHUSETTS
Worcester County, Massachusetts (1857)

MISSOURI
Clay County, Missouri (1887)
Jackson County, Missouri (1887)
St. Louis County, Missouri (1857)

NEBRASKA
Jefferson County, Nebraska (1889)

OHIO
Crawford County, Ohio (1850)

SOUTH CAROLINA
Anderson County, South Carolina (1877)
Darlington County, South Carolina (1825)
Fairfield County, South Carolina (1876)
Greenville County, South Carolina (1882)
Newberry County, South Carolina (1820)

VERMONT
Addison County, Vermont (1857)
Essex County, Vermont (1878)





keywords: historical maps antique map landowners cadastral Clay County Missouri Jesse James Chicago Cook Illinois Kansas City St. Louis Saint Missouri